Recent Publications:
My Nightscript IV story "Cinnamon to Taste" is now available to hear online at The Wicked Library. Lovely narration by Sarah Ruth Thomas. November 2019.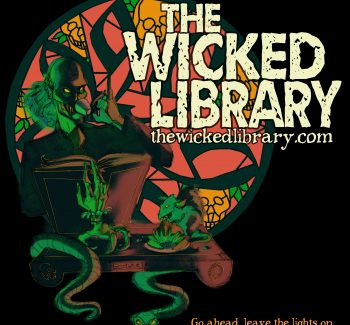 "Promise" has been reprinted in C.M. Muller's dark science fiction anthology series. September 2019.
(available as a podcast)
"The Best of Our Past, the Worst of Our Future" is available online for the first time at the Tales to Terrify podcast–number 397. This is a fantastic horror podcast–check it out! On the podcast, there is an introductory story before the start of mine, so make sure to keep listening. September 2019.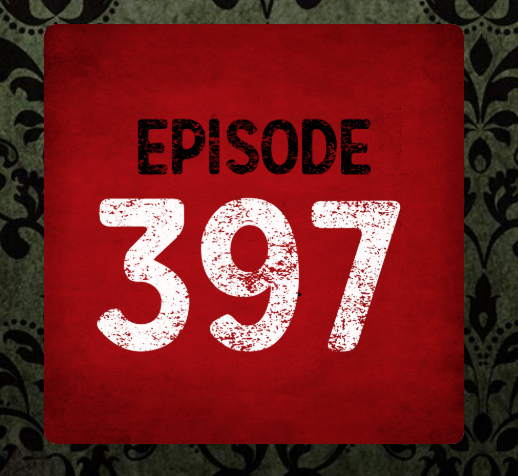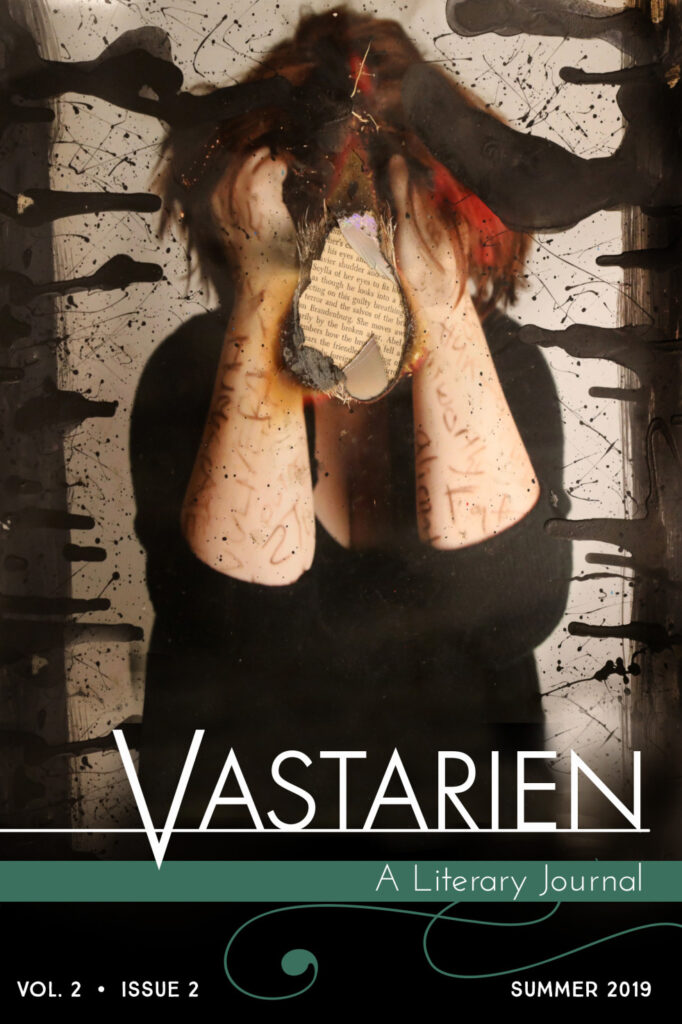 (available online)
My science fiction flash story about communication with dogs "What Do You See When You're Both Asleep?" is now out from The Arcanist. June 2019.
(available online)
This very short story is now out in issue 26 of the U.K. publication Three Drops from a Cauldron. June 2019.
Flame Tree Publishing's American Gothic anthology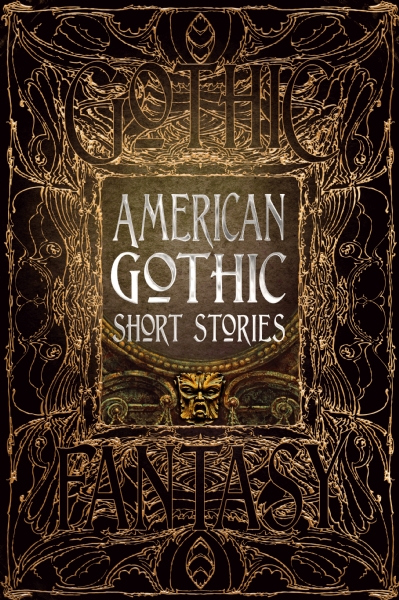 "In the Country," originally published in Pseudopod, is now out in an anthology of American Gothic fiction from Flame Tree Press. Contemporary writers appear alongside Shirley Jackson, Flannery O'Connor, Edgar Allen Poe, and more. Flame Tree has a blog post with authors' inspirations for these stories and another on authors' favorite American Gothic Stories. May 2019.
(available online)
Riddled with Arrows is an online magazine that publishes metafiction. The theme of this issue is "Libraries & Bookstores," so the TOC is arranged like a card catalog.
This story of a vampire novelist writing about a vampire novelist was written in late 2018 and published in April 2019.
(available online)
This ghost story was written in 2018 and published March 2019.
(Available online)
This science fiction flash story was written and published in February 2019.
"The Children of Robbie" in Black Dandy 3
My story "The Children of Robbie" is now out in the New Zealand publication Black Dandy. From the issue description: "A compassionate dog and his anachronistic family prove that oddity comes in all shapes and with unexpected outcomes." January 2019.
My second story in this wonderful series edited by C.M. Muller. "Cinnamon to Taste" begins with luscious cinnamon babka and gets a little weird from there. This story was real-time reviewed by Des Lewis and listed in Ellen Datlow's recommended list for Best Horror of the Year, volume 11. October 2018
(available online)
This is one of the only stories I've written that could not be labeled speculative, but I would say it's still a horror story if you squint. It was published as an honorable mention for the J.F. Powers Prize.
(available online in audio and text)
Tina Connolly beautifully narrates this story of a young innocent recruited into a creepy academy of game design. March 2018.
(text available online)
The teacher dreams begin. I love Automata Review. This publication started in 2017 and runs only one story a month, but they've already run some wonderful stories by writers such as Stephen Graham Jones, Premee Mohamed, and Eddie Generous.
(text available online)
A seller of fully chameleonic foil brings her wares to the park. December 2017. This story was also reprinted in The Arcanist: Year One and is reprinted in Sins and Other Worlds, edited by Eric S. Fomley.
Rainbow House has its secrets. My first story in C.M. Muller's Nightscript series. This story was real-time reviewed by Des Lewis and mentioned in Ellen Datlow's long list for Best Horror of the Year, Volume 10. October 2017.
A long, hot summer and a visitor comes to stay. I absolutely love Lady Churchill's Rosebud Wristlet and everything from Gavin J. Grant and Kelly Link's Small Beer Press. 2017.
This story was reprinted in 2018's Haunted Are These Houses from Unnerving. This is a great anthology with many different flavors of the gothic.
(available online in audio and text)
The first piece I submitted to a national publication. I was thrilled with the lovely narration by Dagny Paul as well as the discussion of the story by Andrea Subissati and Alexandra West of Faculty of Horror. March 2017.
"Cubby" at CDM Studio's Portable Story Series
The audio is available here, running about twenty-three minutes. A promotional video appears below.
As the winner in a "time travel" themed contest judged by Paul Levinson, "Cubby" was narrated by Lili Taylor and produced by Charles de Montebello of CDM Sound Studios for Portable Story Series. I'm a fan of Lili Taylor from her roles in the HBO program Six Feet Under and movies such as Say Anything, I Shot Andy Warhol, and The Haunting, so I was overjoyed that she narrated my story. The narration and CDM's production were both beautifully done.
"Fortunes" in Writers in the Attic: Water
This short story appeared in an anthology from Boise's The Cabin (formerly Log Cabin Literary Center) in 2016.
Forthcoming Publications:
"A Children's Treasury of Windows and Doors"
"A Children's Treasury of Windows and Doors" has been accepted for a literary journal for publication in 2020. More details to come once the contract is signed!
"Unschooled" in Underland Press's XVIII (Eighteen)
"Unschooled" will appear March 2020 in Underland Press's anthology XVIII (Eighteen)