Recent Publications:
"The Orbital Bloom," co-authored with Eileen Gunnell Lee, in Fusion Fragment 6
The first time I have collaborated on a story. An epistolary story that is lovely and was fun to create (though be warned that it does get a bit gross). "epistolary / mother-daughter relationships / resetting." May 2021.
Lovely narration by Addison Peacock! April 2021.
My story "Talia" has been reprinted in the literary anthology Saltwater and Other Stories from Askance Publishing. March 2021.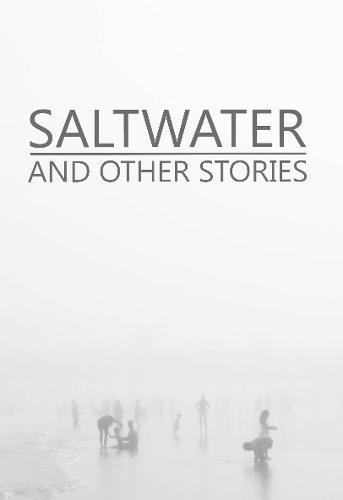 "Resiliencia" at Escritoras de Urras Podcast
My story "Resilience" from PseudoPod translated into Spanish! February 2021.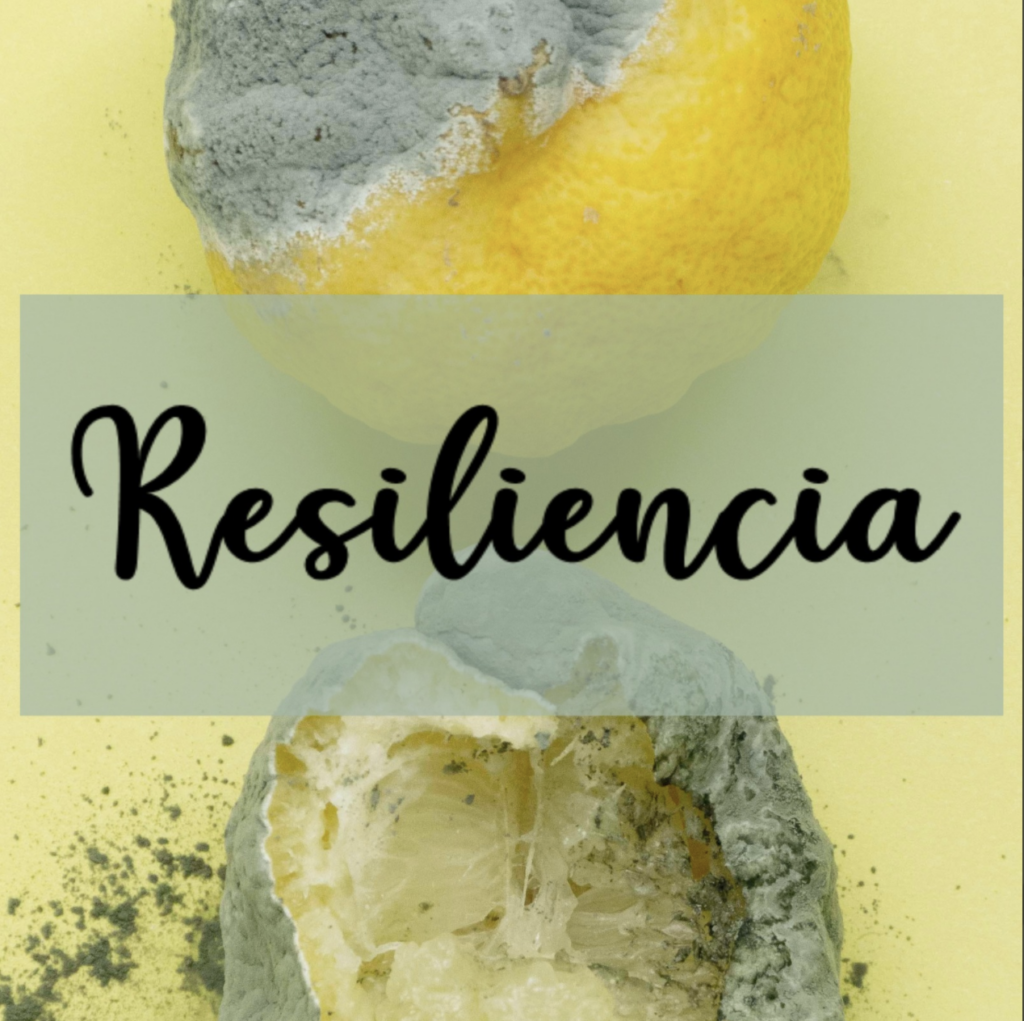 "Three nights are gone by on the island before I begin to see you." Lovely narration by Heather Thomas. This one appears about 16 minutes into the podcast and is followed by "All Gods Creatures Got Reasons" by Frank Oreto. February 2021.
A story inspired by The Picture of Dorian Gray, beautifully narrated by Bryce Dahle. A story of a young murderer with spot-on narration by Sarah Mehra. February 2021.
"A Cold Grip" in Boneyard Soup's Premier Issue
January 2021. The story was up on the site for a while, but now that the next issue is out, it can no longer be read for free. I'd recommend subscribing!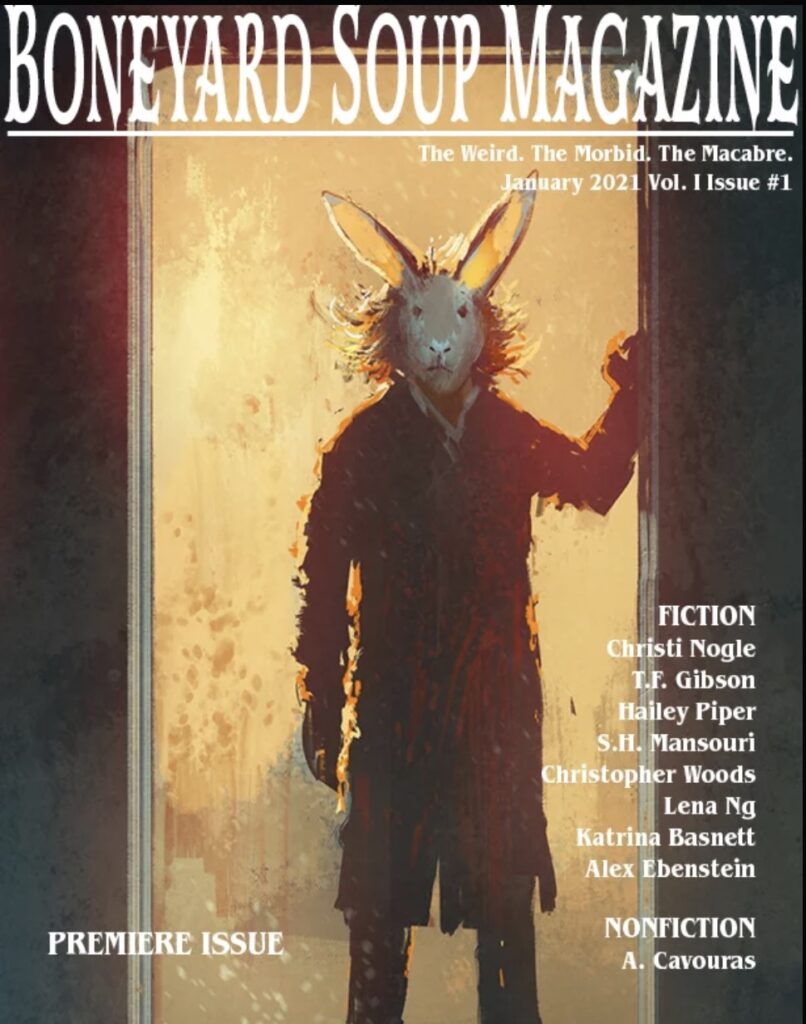 I was excited to have a story in the first issue of this promising new magazine. "Finishers" is a dark science fiction coming-of-age story. Print copies of the first issue appear to be sold out, but a digital edition of the issue can be had here, and the audio version of "Finishers" can be had here. There are also samples of all the stories here. January 1, 2021.

I was happy to have this very short story reprinted at Centropic Oracle after the original publisher, Automata Review, went offline. Centropic Oracle also compiled this handy bibliography of my work as of 2020. Fantastic narration by Tori Danner!
A creepy science fiction story about death and a mysterious wall-hung head. The issue is free if you sign up for the Speculative North Newsletter here or can be had at Amazon. December 2020.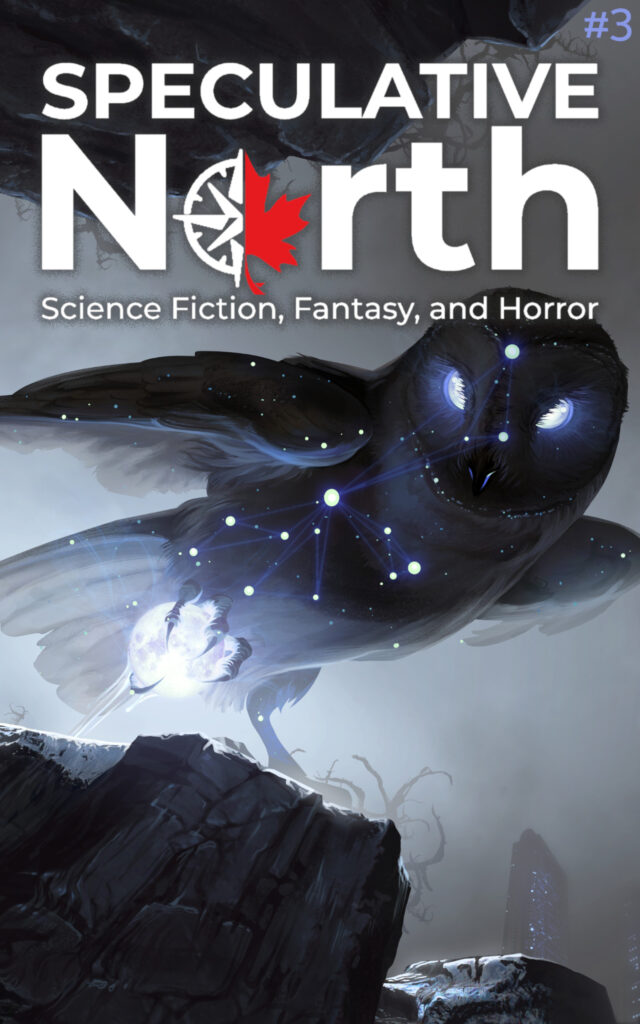 "Packet C" on Toasted Cake Podcast
Tina Connolly does an excellent narration of this very short story!
"The Gods Shall Lay Sore Trouble Upon Them" in Nightscript VI
October 2020. I love the Nightscript series!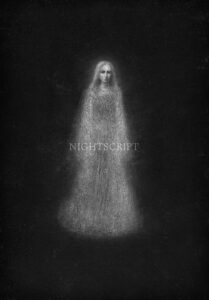 "Cocooning" in Three-Lobed Burning Eye
"At first it's just a shifting, shimmering movement too small to notice. My face—I know I'm holding it still—but it's moving slightly, crawling around the jaw." June 2020.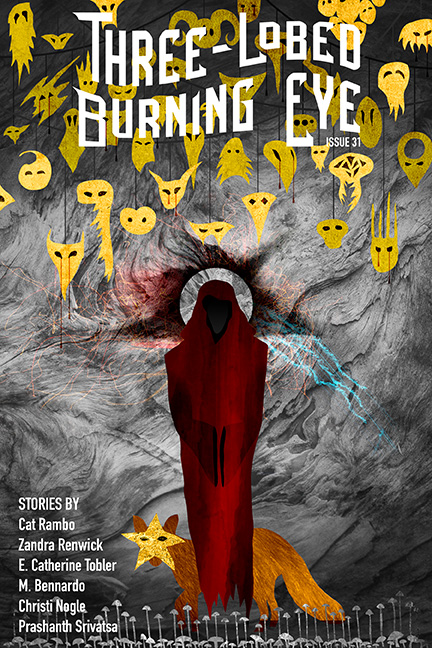 (Available online in text and audio)
Narrated beautifully by Dani Daly and hosted by Kat Day, May 2020. Um, don't eat lunch while you listen to this one.
I was honored to see this story listed on the Strange Horizons Short Fiction Round Up from Maria Haskins. June 2020.
I was interviewed about the story by Todd Sullivan for this short video.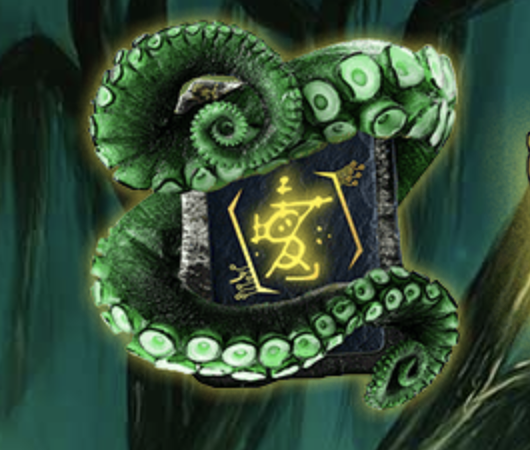 "A Children's Treasury of Windows and Doors" in Hermine
My novelette "A Children's Treasury of Windows and Doors" appears in the debut issue of S. Kennedy Sobol's new journal alongside stories by Alison Stine, Chris Kuriata, Mehdi M. Kashani, Wendy Nikel, and Lituo Huang. Gorgeous cover art by Stephanie Singleton. June 2020.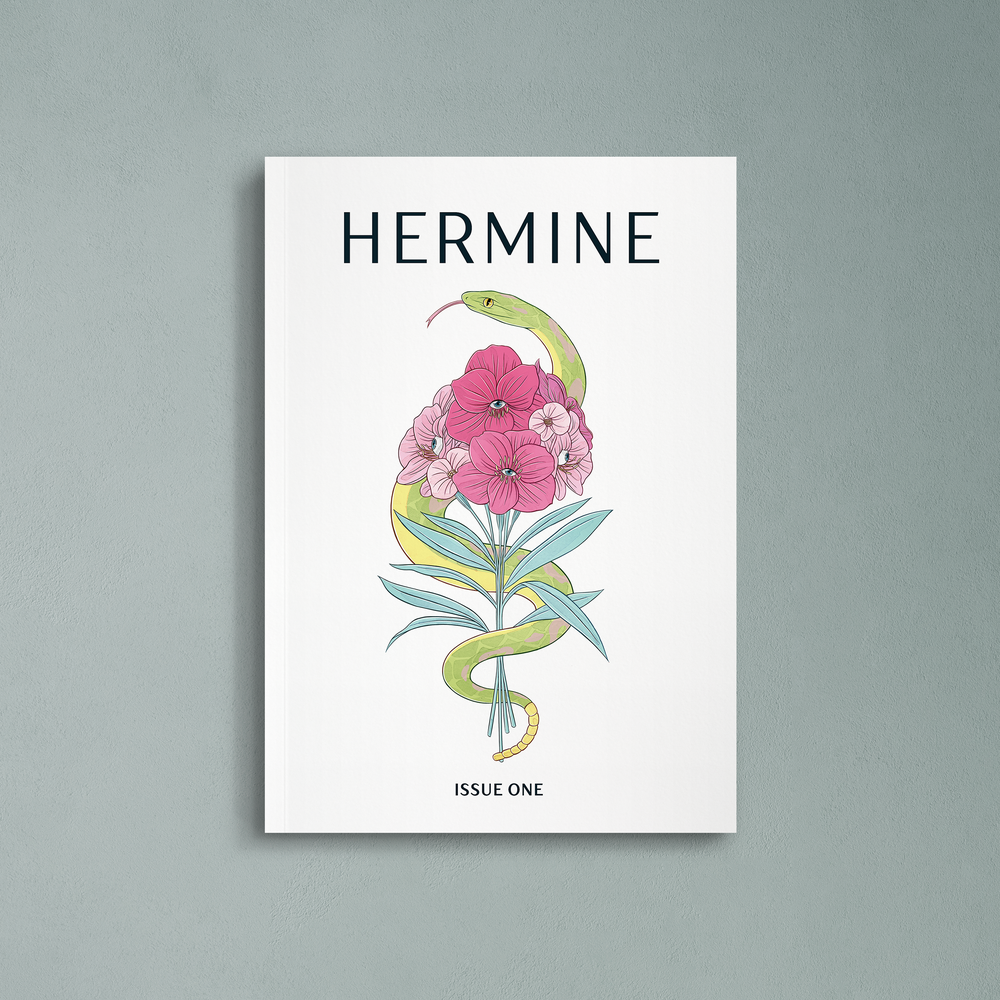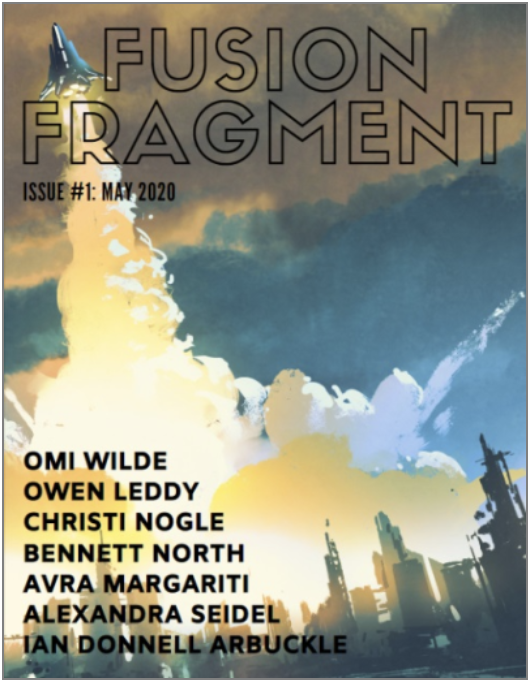 My first novelette, "Substance," appears in Issue #1 of Fusion Fragment, a newly revived pay-what-you-like magazine. If you pay $5, you're entered into a drawing to win books suggested by this issue's authors. I liked the story description from their main page: " 'Substance' by Christi Nogle: really big worms / royalty / classic literature." May 2020.
(Available online in text and audio)
My third story in The Arcanist–a great online flash magazine you can get via email if you subscribe. This one is also read very nicely for the Tales From The Arcanist podcast episode 44. April 2020.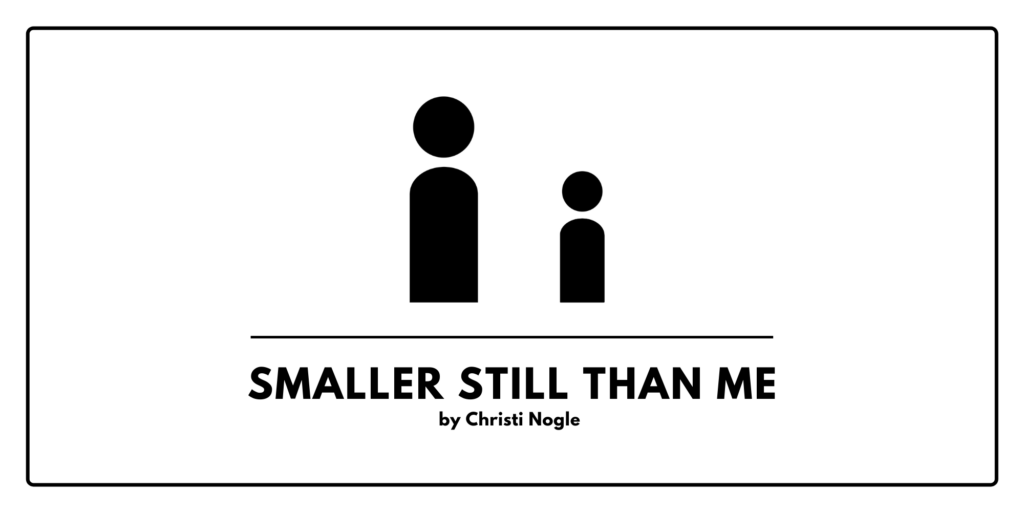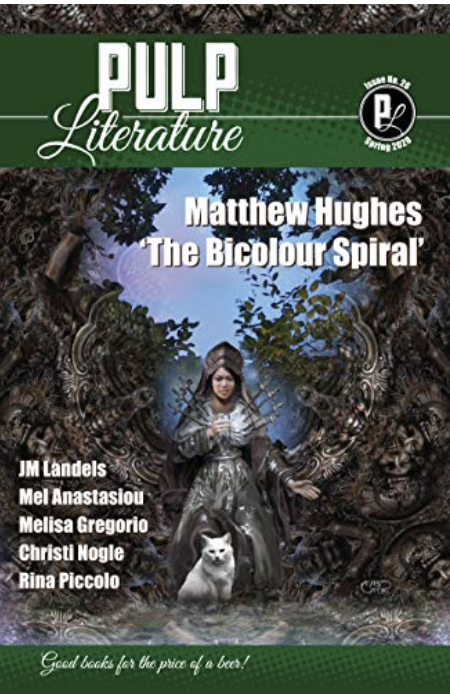 This short story appeared in April 2020. I read a portion of it at the Pulp Literature Book Launch (48 minutes into the recording).
"Unschooled" in Underland Press's XVIII (Eighteen): Stories of Mischief & Mayhem
Available at Indiebound | Amazon | Barnes & Noble | iTunes | Kobo
The short story "Unschooled." March 2020.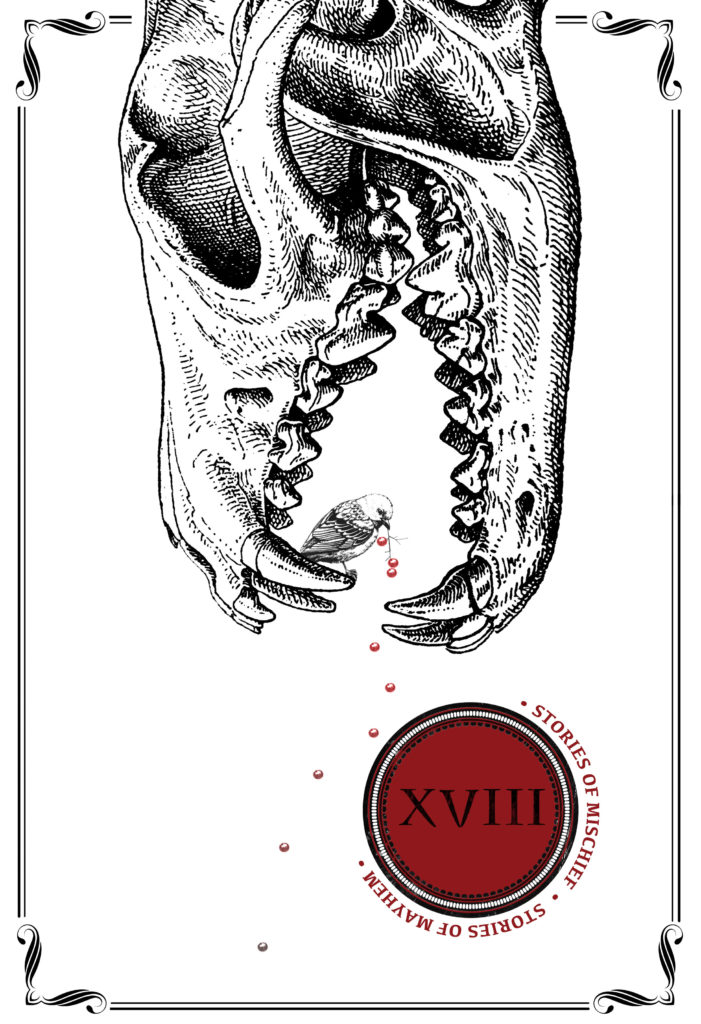 Talia

, first-place in Askance Winter Short Story Competition
(available online)
A literary story about summer. From the page: "Talia felt like pure Americana, the images as brilliant as the sunshine the story swelters in, the characters as gritty and down-to-earth as a documentary. Writing from multiple points of view is always risky, a writer can so easily lose the reader's attention, break the thread, wake the reader from that 'vivid and continuous dream.' Not so with Talia, the multiple POV works beautifully, a mark of the author's skill." March 2020.
(available online)
A little Frankenstein story. February 2020.
(available as a podcast)
My Nightscript IV story "Cinnamon to Taste" is now available to hear online at The Wicked Library. Lovely narration by Sarah Ruth Thomas. November 2019.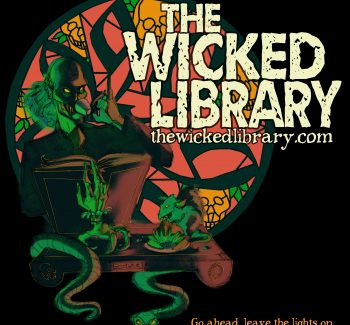 "Promise" has been reprinted in C.M. Muller's dark science fiction anthology series. September 2019.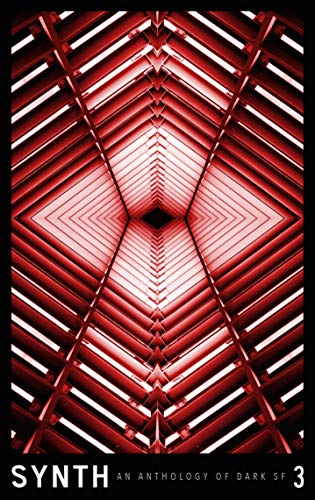 (available as a podcast)
"The Best of Our Past, the Worst of Our Future" is available online for the first time at the Tales to Terrify podcast–number 397, wonderfully narrated by Corinne Bachaud. This is a fantastic horror podcast–check it out! On the podcast, there is an introductory story before the start of mine, so make sure to keep listening. September 2019.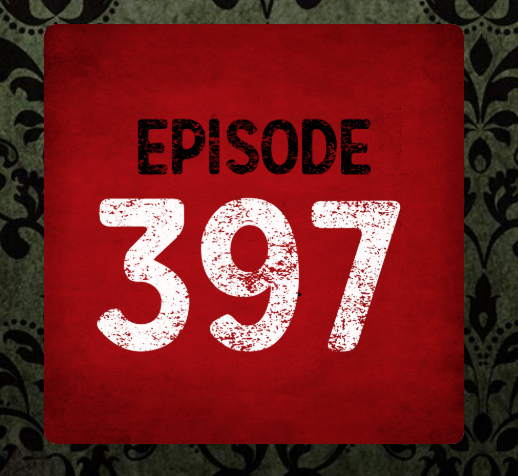 "The Pelt" appears alongside beautiful full-color illustration in this fantastic issue of Vastarien. This story was reviewed by Des Lewis and was chosen by Vastarien's editors for a Pushcart Prize nomination.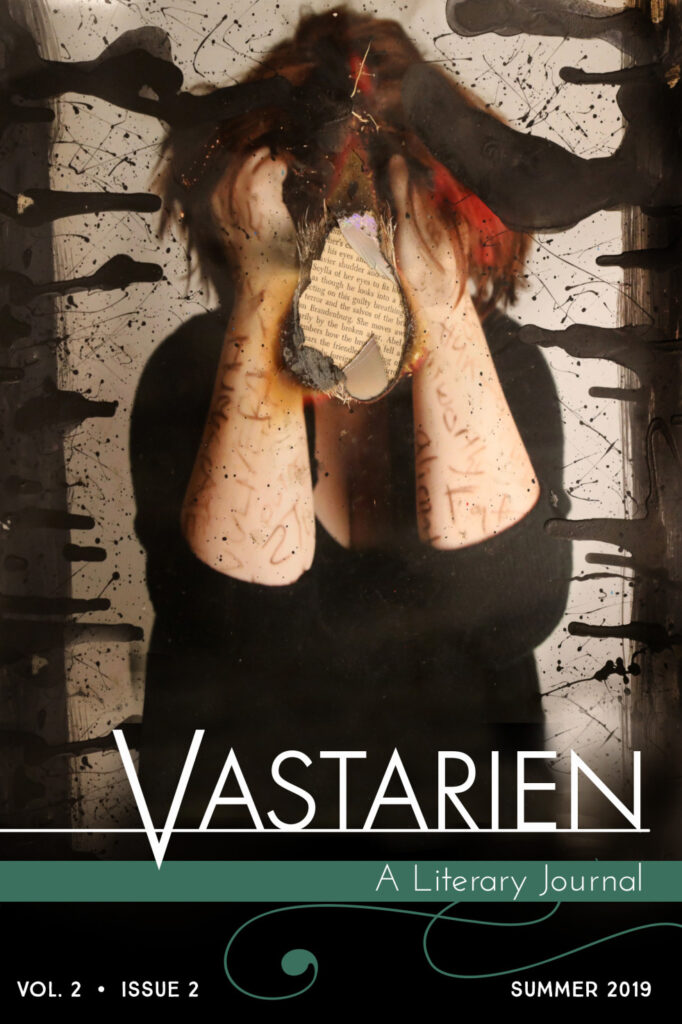 (available online)
My science fiction flash story about communication with dogs "What Do You See When You're Both Asleep?" first appeared in The Arcanist. June 2019.
The story was also podcast on Manawaker Studio Podcast in 2020.
(available online)
This very short story is now out in issue 26 of the U.K. publication Three Drops from a Cauldron. June 2019.
Flame Tree Publishing's

American Gothic
anthology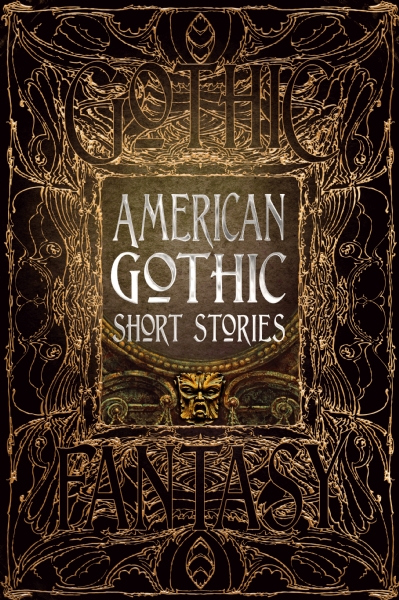 "In the Country," originally published in Pseudopod, is now out in an anthology of American Gothic fiction from Flame Tree Press. Contemporary writers appear alongside Shirley Jackson, Flannery O'Connor, Edgar Allen Poe, and more. Flame Tree has a blog post with authors' inspirations for these stories and another on authors' favorite American Gothic Stories. May 2019.
(available online)
Riddled with Arrows is an online magazine that publishes metafiction. The theme of this issue is "Libraries & Bookstores," so the TOC is arranged like a card catalog.
This story of a vampire novelist writing about a vampire novelist was written in late 2018 and published in April 2019.
(available online)
This ghost story was written in 2018 and published March 2019.
(Available online)
This science fiction flash story was written and published in February 2019.
"The Children of Robbie" in

Black Dandy 3
My story "The Children of Robbie" is now out in the New Zealand publication Black Dandy. From the issue description: "A compassionate dog and his anachronistic family prove that oddity comes in all shapes and with unexpected outcomes." January 2019.
My second story in this wonderful series edited by C.M. Muller. "Cinnamon to Taste" begins with luscious cinnamon babka and gets a little weird from there. This story was real-time reviewed by Des Lewis and listed in Ellen Datlow's recommended list for Best Horror of the Year, volume 11. October 2018
(available online)
This is one of the only stories I've written that could not be labeled speculative, but I would say it's still a horror story if you squint. It was published as an honorable mention for the J.F. Powers Prize.
(available online in audio and text)
Tina Connolly beautifully narrates this story of a young innocent recruited into a creepy academy of game design. March 2018.
"The Best of Our Past, The Worst of Our Future" in

Haunted Are These Houses
This story was reprinted in 2018's Haunted Are These Houses from Unnerving. This is a great anthology with many different flavors of the gothic. 2018.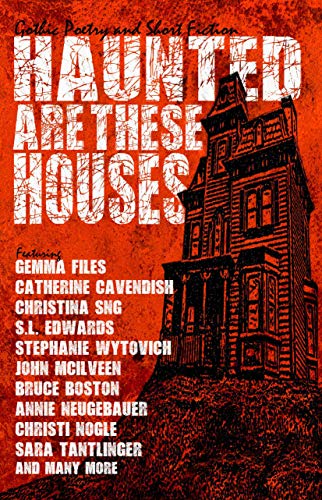 "Swarm of Pan" in Automata Review
Reprint on Curious Fictions
The teacher dreams begin. I loved Automata Review. This publication ran from 2017-2020 and published some wonderful stories by writers such as Stephen Graham Jones, Premee Mohamed, and Eddie Generous. Sadly, the magazine is no longer active, but I have published the story on Curious Fictions.
(text available online)
A seller of fully chameleonic foil brings her wares to the park. December 2017. This story was also reprinted in The Arcanist: Year One and in Sins and Other Worlds, edited by Eric S. Fomley.
Rainbow House has its secrets. My first story in C.M. Muller's Nightscript series. This story was real-time reviewed by Des Lewis and mentioned in Ellen Datlow's long list for Best Horror of the Year, Volume 10. October 2017.
A long, hot summer and a visitor comes to stay. I absolutely love Lady Churchill's Rosebud Wristlet and everything from Gavin J. Grant and Kelly Link's Small Beer Press. 2017.
(available online in audio and text)
The first piece I submitted to a national publication. I was thrilled with the lovely narration by Dagny Paul as well as the discussion of the story by Andrea Subissati and Alexandra West of Faculty of Horror. March 2017.
"Cubby" at CDM Studio's Portable Story Series
The audio is available here, running about twenty-three minutes:
As the winner in a "time travel" themed contest judged by Paul Levinson, "Cubby" was narrated by Lili Taylor and produced by Charles de Montebello of CDM Sound Studios for Portable Story Series. I'm a fan of Lili Taylor from her roles in the HBO program Six Feet Under and movies such as Say Anything, I Shot Andy Warhol, and The Haunting, so I was overjoyed that she narrated my story. The narration and CDM's production were both beautifully done. Here is the promotional video:
"Fortunes" in Writers in the Attic: Water
This short story appeared in an anthology from Boise's The Cabin (formerly Log Cabin Literary Center) in 2016. My first story to be published.