"Unschooled" at The Wicked Library podcast
Lovely narration by Addison Peacock! April 2021.
"Resiliencia" on Escritoras de Urras Podcast
My story "Resilience" from PseudoPod translated into Spanish! February 2021.
"Three nights are gone by on the island before I begin to see you." Lovely narration by Heather Thomas. This one appears about 16 minutes into the podcast and is followed by "All Gods Creatures Got Reasons" by Frank Oreto. February 2021.
A story inspired by The Picture of Dorian Gray, beautifully narrated by Bryce Dahle. A story of a young murderer with spot-on narration by Sarah Mehra. February 2021.
"Finishers" in Dark Matter Magazine 001
I was excited to have a story in the first issue of this promising new magazine. "Finishers" is a dark science fiction coming-of-age story. The audio version of "Finishers," read by Michaela Myers, can be had here. January 1, 2021.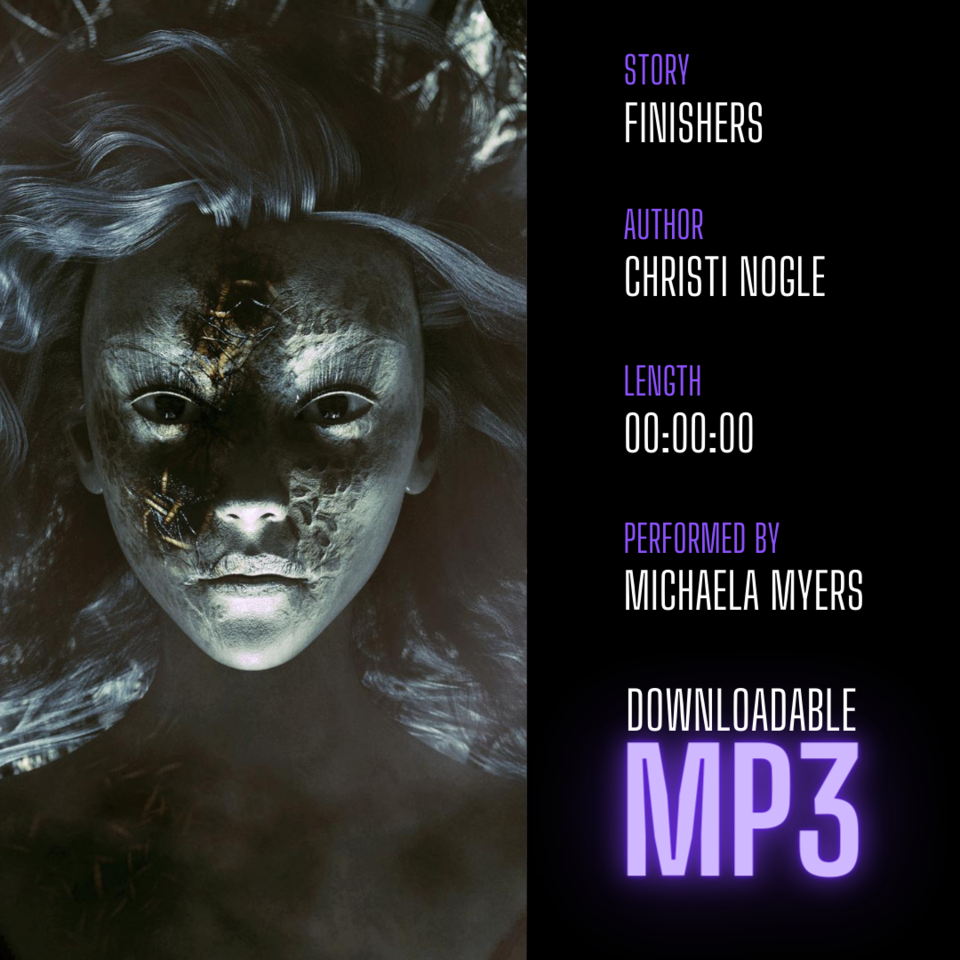 I was happy to have this very short story reprinted at Centropic Oracle after the original publisher, Automata Review, went offline. Fantastic narration by Tori Danner! December 2020.
"Packet C" in Toasted Cake Podcast
Tina Connolly does an excellent narration of this very short story!
May 2020, wonderful narration by Dani Daly and hosted by Kat Day. Um, don't eat lunch while you listen to this one.
Communication with dogs. 2020.
Tales From The Arcanist podcast episode 44. April 2020.
Lovely narration by Sarah Ruth Thomas. November 2019.
"The Best of Our Past, the Worst of Our Future" is available online for the first time at the Tales to Terrify podcast–number 397, read by Corinne Bachaud. This is a fantastic horror podcast–check it out! On the podcast, there is an introductory story before the start of mine, so make sure to keep listening. September 2019.
(available online in audio and text)
Tina Connolly beautifully narrates this story of a young innocent recruited into a creepy academy of game design. March 2018.
(available online in audio and text)
The first piece I submitted to a national publication. I was thrilled with the lovely narration by Dagny Paul as well as the discussion of the story by Andrea Subissati and Alexandra West of Faculty of Horror. March 2017.
"Cubby" at CDM Studio's Portable Story Series
The audio is available here, running about twenty-three minutes:
As the winner in a "time travel" themed contest judged by Paul Levinson, "Cubby" was narrated by Lili Taylor and produced by Charles de Montebello of CDM Sound Studios for Portable Story Series. I'm a fan of Lili Taylor from her roles in the HBO program Six Feet Under and movies such as Say Anything, I Shot Andy Warhol, and The Haunting, so I was overjoyed that she narrated my story. The narration and CDM's production were both beautifully done. Here is the promotional video:
Forthcoming Audio Publications:
"Unschooled" and "The Pelt" coming soon to The Wicked Library podcast!